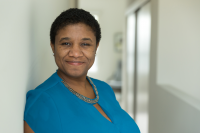 Writing.
It feels like I've been doing some form of it since I wrote my very own version of the Sweet Valley High stories as a tween (set in my New Jersey hometown, naturally!) In my professional life, my writing has taken me through a range of industries and disciplines.
Finance. Retail. Higher education. Corporate communications. Marketing. Content strategy.
In these roles, I have written a little bit of everything: newsletters, email campaigns, website copy, music reviews, marketing communication plans and more.
Check out some of my best writing here, and contact me if you're interested in hiring me for your next big project.
Expertise Strategic Communication, Copywriting, Content Strategy
Skills Content strategy: content development, implementation and management of content workflows; marketing strategy: planning, implementing and measuring campaigns; Strategic communication: marketing and branding communications that incorporate SEO and social media Corporate communications: internal and change management communications; web copywriting, direct marketing
Location Newark, NJ